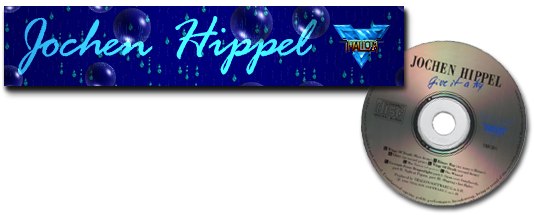 Intro
(mit freundlicher Genehmigung von Tao of Cream)
When we watch history of computer-music and its rapid technical development in the passed few years, we can watch some interesting similarities to the development of music and coding in general. As the number of computer-owners rises, we find a growing mass of musicians providing games or demos with their compositions. And as it has always been, most of them try hard, but never manage to reach remarkable status. Only a few inventive characters will find themselves in the hall of fame someday.
Times have changed. The big names are missing today. Of course there are still games containing great soundtracks. But the author of the music doesn't seem to be interesting nowadays, although he is mentioned in the game credits. Most of the musicians disappear after releasing only one soundtrack (for a game or even a demo). I remember times when we watched out for games or demos only to get the newest music of musician X. Some games are only remembered for their great musix.
Rob Hubbard, David Whittaker, Ben Daglish, Chris Huelsbeck, Martin Galway and the Maniacs of Noise were living gods in the C64 music-scene. Jochen Hippel, Scavenger, Big Alec, Jester, TIP and Mantronix had a comparable status on ST and Amiga. (If you are musician, don't worry, if I forgot you). Why are these guys still mentioned, when we're talking about computer musix? It can't be the soundprocessors they were programming. The YM-2149 was pure shit, Paula and SID, great chips at their time, can easily be emulated by the new generation of soundchips (even by STE). It was their fantasy in composing music and getting the best out of their possibilities. If you love computer music (and I don't mean that "I-have-every-piece-of-SID-music-in-my-collection" - love), you can identify each of these guys as author, just by listening to the first notes of a tune. It were their unique techniques to create music, what let them stand out of the mass: Check out for yourself and listen to the details in the musics. (Tao of Cream)
---
---

---