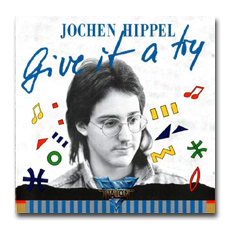 Jochen Hippel's CD: Give it a try
Spoken about by Michael Schüssler (Sammy Jo of TLB/Delta Force)
This is something for all the Jochen Hippel fans out there, wether you like his sound chip tunes, his four tracks- or his chip musix with the sampled drum lines, this CD is definitly something for you. The CD is produced under the Thalion label and you should be able to obtain it from any good record shop or from Thalion directly.
The CD costs about 8 to 10 £ and is well worth it. There are seven tunes on the disc featuring some extended versions of the sampled musix he wrote for games like "Wings of Death" and others.
The tunes which are featured on the disc carry the names:
1. Wings of Death (Main Theme)

4:59

2. Bittner Rap

5:06

3. Glory (No Second Prize)

4:43

4. Wings of Death (Second Theme)

5:03

5. The Tower (Off Power)

4:24

6. The Wizard

4:00

7. Excerpts from Dragonflight (Part I-III)

Part I Dawn at Ontaflareth

Part II Night at Pegana

Part III Olagstag's Flight

8:39
These tracks are all the songs on the compact disc which you will want to listen to. The Bittner Rap is not the same as on the "Life's a Bitch Demo" - it is completely different, but still quite nice. The type of musix is quite hard to define, you would probably say that it is the kind of musix featured in the charts at the moment: a bit of hip-hop, a bit of acid, it is a bit of everything really.
In the inside of the CD you can find further information on each one of the titles, telling you how it was developed and who inspired Jochen Hippel and so on and so on... Overall I really like the CD.
Michael Schüssler
P.S.: I really think that the CD is a must for any Jochen Hippel fan.