Lethal Xcess Audio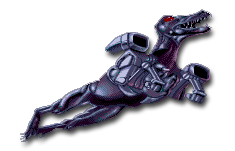 Aus der Presse
"ST-Soundmagier Jochen Hippel wird bei Eclipse seine zweite CD veröffentlichen, die unter anderem Remixes der Lethal Xcess-Musiken enthalten wird."
"Gute Nachrichten für Musikfreunde: Jochen Hippel arbeitet derzeit an seiner zweiten CD. Das Werk wird neben den Tracks aus Lethal Xcess noch diverse völlig eigenständige Stücke enthalten."
Play Time 4/92 S. 10
ASM 8/92 S. 11
Christoph Remspecher und Jochen Hippel haben im März 1993 die einzelnen Sounds von Lethal Xcess im Studio neu aufgenommen. Zwar wurde bereits in der Play Time 4/92 und ASM 8/92 ein Ausblick auf diese Tracks gegeben, diese jedoch bisher nie offiziell veröffentlicht. Christoph und Jochen haben sich jedoch freundlicherweise dazu bereit erklärt, die Tracks kostenlos zur Verfügung zu stellen.
---
"Back to march 1993. Two years after the release of Lethal Xcess (sequel to Wings of Death as everyone knows), Jochen Hippel and Christoph Remspecher made studio arrangements of the game tunes, planing a CD release of those. Unfortunately, probably due to a lack of interest or budget from Thalion at this time for a production of this kind, those tracks have never been released to public...until 2003, ten years later, thanks to the webmasters of the Lethal Xcess website and The Thalion Source.
All the original tunes have been arranged, giving you eight tracks to enjoy (intro, menu, five levels and ending) for a duration of approx. 30 minutes. These arrangements aren't plain boom-boom remixes or simple "MIDI-remapped" covers. And although no live-instrument is used, some research has been made on the instruments selection and each track sounds different from the others. There are a few loosy vocal samples placed here and there in some of the tracks. I don't understand those as it's German speech but they just sound loosy... ;-). Hopefully there aren't more than six of those over the whole album.
Not every part of the original tune or melody is covered and there's most of the time one single progression in the levels arrangements when there are three or four in the original pieces. Some melodies have been slightly changed too. My favorite track here is level three, the most progressive track of the album, it even got as much progression as the original tune. The most "closer to the original" arrangement is the menu theme.
It's a really enjoyable album and worth listening for anyone who played the game or heard the original tunes. :-)"
(Dma-Sc / Alive 8 / 01.02.2004)
---
| | |
| --- | --- |
| 1. Title Tune | 3:40 |
| 2. Main Menu | 2:10 |
| 3. Level 1 - Ruins Of Methallycha | 3:17 |
| 4. Level 2 - Desert Of No Return | 3:15 |
| 5. Level 3 - The Evil Garden | 5:22 |
| 6. Level 4 - Vulcanic Plateaus | 4:13 |
| 7. Level 5 - Fortress Of Methallycha | 2:59 |
| 8. End Tune | 2:50 |

Hier gehts zum Download
Lethal Xcess Audio
All tracks composed by Jochen "Mad Max" Hippel in 1991
Re-sequenced and re-recorded by Jochen "Mad Max" Hippel and Siram on March 7th, 1993
Remastered by Siram in 24 bit resolution at Spiritual Orbit on February 22nd, 2002